Security

Command Interceptor is fully integrated into the VSM module, protecting fully against malicious code threats.

Flexible Control

Control of any lists across any domains can be deligated to customers. Customers, Editors, Moderators and Administrators can manage and configure the system locally or remotely.

Manage Discussion Groups

Product, support or service discussion groups may be managed and maintained by non-technical personnel.

High capacity performance

Lists can have up to 1 million members per list, with up to 250,000 postings per hour. It runs on a machine as small as a single P90, Windows NT 4, and any Service Pack.

Personalize newsletters

NTList can take membership information from ODBC databases and deliver messages to specific groups or customised messages to each individual. Messages may contain optional HTML, PDF, text portions messages.
Database Connectivity

NTList lets you to utilise data already in your ODBC database. It can even help maintain your data and will post to all or selected database records.

Scaleable

Additional modules included to provide extra flexibility. Modules include: Thread Calming, Advertisement Management, Voting, Archive Manager, Membership Managment, etc.
System Requirements:
Gordano's NTList with Command Interceptor co-exists with any suitable mail server and can even sit behind the firewall. A datasheet is available to provide full details.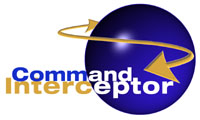 Partner Opportunities
Command Interceptor is ideally suited for any security product, including firewalls, backup software, or email programs. If you are a developer or integrator interested in taking advantage of Command's open partnership, visit our Partners Solution Center for full details on how you can place the superior protection of Command Interceptor in your product.